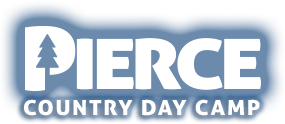 Superior Summer Camp Staffing

Placing CHILDREN FIRST means having a first-class team! The Pierce team is the very best in the business. And we are there every step of the way to ensure that campers are healthy, safe and having FUN!

The Heart and Soul of Pierce Country Day Camp

Pierce's dedicated, talented staff is the heart of camp. They are committed to helping campers learn, grow and have more fun than they ever imagined possible! The Pierce staff builds camper's confidence and skills in a nurturing, energizing setting. Our extremely low camper-to-staff ratios ensure individualized attention and support.

Experienced, Unparalleled Summer Camp Leadership Team

The Pierce Country Day Camp leadership team is second to none! Our day camp Supervisors and Directors have an average tenure of 20+ years of Pierce experience! They are the expert eyes and ears of camp, overseeing every aspect of our program. Our dedicated Group Leaders also provide an incredible level of supervision, constantly interacting with campers and staff. All of our leadership team members are college graduates who are teachers, coaches or parents.

Top-Level Specialists and Energetic, Nurturing Counselors

Pierce Country Day Camp staff members are spirited individuals ready for FUN! Each Pierce activity area is directed by an experienced college graduate Specialist. These Specialists teach skills and give encouragement to help campers take on new challenges. Pierce's caring, attentive General Counselors are committed to making sure our campers get the most out of the summer. All Pierce staff members receive extensive pre-camp training in safety, child-development and camp procedures. Pierce conducts performance evaluations throughout the summer and offers a merit based incentive program.