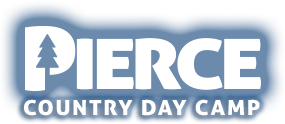 Pride of Ownership - Pierce Country Day Camp's Premium Transportation

Pierce Country Day Camp is the only camp that owns and operates 100% of our vehicles. We personally oversee all aspects of routing, vehicle maintenance and driver and bus counselor training. Our top priority is the safety of all of our campers. The Pierce family has been in the school bus business since 1945. Pierce Coach Lines Inc. and Willow Bus Service, both fully owned and operated by Pierce, have remained the school district carriers for the Port Washington, Carle Place and East Williston School Districts for over 50 years. We have tremendous pride in our impeccable safety record and highly efficient transportation operation.

Safe and Spirited Bus Transportation

The Pierce day begins with transportation on our comfortable, closely supervised buses. All of our vehicles are air-conditioned, GPS tracked by our office, equipped with two-way radios, cell phones and bus games, and maintained to the highest standards. Each bus is driven by a professional NYS 19A certified school bus driver who works for the Pierce family year-round. Other camps use third party bus services, for-hire or camp parent drivers, or rented vehicles for their NYC buses…not at Pierce! In addition to the driver, each bus has a bus counselor on board to keep the ride fun and safe. Bus counselors are also equipped with bus games and cell phones to communicate with our families as necessary. Pierce Coach Line has also received the highest ranking in NY State as it relates to vehicle maintenance records from the NY State Department of Transportation.

Pierce provides the most efficient and flexible bus service to NYC!

When deciding to send your child to camp outside the city, the daily transportation can be one of the most important parts of your decision. No camp has safer or faster transportation to NYC than Pierce. At Pierce we are fortunate to be the most popular day camp choice for NYC families; consequently each of our bus routes covers only a small area of the city and is routed for maximum efficiency along the avenues with convenient corner stops close to your door. Coupled with the fact that we have multiple routes to access the city from Long Island (5 bridges/1 tunnel or in the case of Brooklyn no bridges or tunnels), our transportation has a shorter ride time than any other traditional day camp serving NYC. Additionally we are able to accommodate playdates with children on different bus routes as well as provide regularly scheduled transportation to two locations like home and work if that is needed. One of the perks of owning and operating our own bus company is that all you have to do is call us and ask, and we can do it!

Neighborhoods We Transport From

Manhattan

We service ALL of Manhattan!

Brooklyn

Boerum Hill
Brooklyn Heights
Carroll Gardens
Cobble Hill
Dumbo
Park Slope
Prospect Heights
Williamsburg

Don't see your neighborhood?
Just give us a call. We can always make a meet point for you, or if you will be coming with some friends we can even create a new bus route just for your neighborhood!

The Pierce Jitney to the East End of Long Island

A Pierce Day Camp exclusive! Every Friday afternoon, Pierce provides luxury bus service for campers whose families spend their weekends on the beautiful East End of Long Island. Campers depart every Friday afternoon at 3:00 p.m. aboard an air conditioned, video and bathroom equipped luxury tour bus. We dispatch one bus to Westhampton, one to Southampton and a third bus to East Hampton. Each vehicle is staffed by Pierce Day Camp personnel equipped with cell phones, snacks and arts & crafts supplies. Sign up will be offered to all in the spring. See you out East!