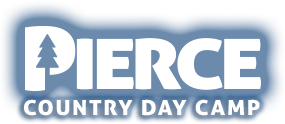 About Private Prep: Private Prep is one of the most respected tutoring services in our Long Island and NYC communities. Private Prep was founded by Pierce Camp Birchmont alumnus, Steve Feldman, and the Long Island office is run by Pierce Country Day Camp parent and Private Prep partner, Jeremy Cohen.

Private Prep provides exceptional educational services for children in grades Pre-K through college. For more than 15 years, Private Prep has worked with families offering customized services to meet a wide range of educational needs. Private Prep believes that learning should elevate, inspire, and help students thrive.

Support & Enrichment for Campers Beyond the Classroom: Private Prep's partnership with Pierce makes it possible to seamlessly integrate academics into your camper's day. We provide one-on-one, on-site remedial, enrichment, and "maintenance" tutoring for students entering Kindergarten through 7th grade. Private Prep's tutor roster includes reading and math specialists as well as general and special education teachers. Lessons occur during morning hours, capturing campers when they are fresh and alert - and saving parents from scheduling tutoring after an action-packed day at camp.

Campers will benefit from and enjoy individualized attention, engaging learning activities, and academic confidence boosts that will help improve skills over the summer. Research has shown that combining learning with physical movement can greatly improve student success - and there's no better place to get both the mind and the body moving than at camp.

What Does The Summer Tutoring Program Include?

Complimentary Consultation: Prior to camp, you will speak with Carolyn Haas, Private Prep's Director of Elementary Services, who will learn more about your child's personality and learning style. Carolyn will then match your child with a highly qualified and experienced tutor who will best meet your child's needs.
Individual, On-Site Tutoring: In lieu of one regular camp activity, students will meet with their tutor inside our dining room during the morning before lunch periods begin. We'll create an optimal schedule and specialized program for your child through interactive, hands-on, and multi-sensory academic games and activities. Sessions are 30 minutes long and the cost is $80 per session.
Ongoing Communication: Private Prep manages all communication and credit card payment with you. Tutors will send detailed lesson summaries to parents after each session so that you are always in the know.

How Do I Sign Up or Inquire?

If you are interested in enrolling your child in our Private Prep at Pierce tutoring program, please fill out this form and Carolyn Haas will contact you in the coming weeks.

For any questions, please contact Carolyn directly at carolyn.haas@privateprep.com or 516-580-0109.