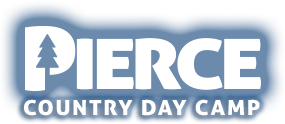 The Pierce Sports Academy is focused on the development of skills in Baseball, Basketball, Soccer and Swimming. This option is for boys who will have completed 1st through 3rd grade and are looking to attend a sports intensive camp for a minimum of 6 weeks and up to a full summer of 8 weeks. While Pierce's traditional camp program is known as the gold standard of the day camping industry, there are some campers that want nothing but sports all day long…PSA is for those campers!

Below we have provided a basic program outline of the Sports Academy, as well as a description of how the Sports Academy differs from our incredibly popular Traditional Program:

Pierce Sports Academy Program Outline

The goal of the Pierce Sports Academy is to provide a focused approach on the development of skills in Baseball, Basketball and Soccer
Accomplished outside coaches will come in to camp to teach skills in these sports
In addition to developing skills in the aforementioned sports, campers in PSA will still get the full benefit of Pierce's renowned Aquatics Program
Each camper will be evaluated at the start of the summer in each sport and the pool. Our main objective will be to achieve measurable improvement for each camper based on their individual skill level!
Group staff will include only Varsity High School and Collegiate level athletes
Mental skills will be sharpened as well with regularly scheduled "Chalk Talks" that will teach the rules and strategies of the game
We will have intramural leagues in all sports and will be attempting to set up an Intercamp Competition against another day camp to provide an exciting and spirited way for our PSA campers to exhibit their skills
As with our traditional camp program, we will also strive to teach 21st Century Skills and foster an atmosphere of fun, teamwork and friendship at all times

How PSA will be different from our traditional program

Daily Schedule - The only scheduled activities will be Baseball, Basketball, Soccer and Swim. This means there will be no activities like SkyFly, Bungee, Archery or Arts & Crafts which are very popular at this age. We will still of course adjust schedules based on rain or excessive heat as necessary to make sure all of our campers are safe and hydrated.
Swim - The Pierce Sports Academy will have the same amount of swim instruction and free swim as our traditional camp program. This may be achieved as one "double" swim period per day.
Special Events - Campers in PSA will still participate in "camp-wide" special events such as Color War, Carnival, Hoe-Down and Water Carnival.
Pow Wow - PSA will not have a traditional Pow Wow.
Off Grounds Instruction - Here at Pierce we do not usually take campers off grounds (with the exception of Bowling) until they are Seniors, but with PSA we will be travelling on average 2 times per week to play on regulation size fields at the state of the art Jim Brown Fields at Manhasset Valley Park. The trip takes about 10 to 12 minutes in our air-conditioned Pierce school busses and allows us to run clinics on large regulation fields for extended blocks of time.
Group Structure - Here at Pierce our campers are grouped by grade completed with all campers having completed the same grade. In PSA, campers will be grouped with campers from their grade and one grade older/younger. For example, one group may be comprised of 1st and 2nd graders, and the other group may be comprised of 2nd and 3rd graders. Placement will all depend on the number of enrollments for the program and requests.
Staff - PSA will be run by a Head Coach (in the role of Group Leader) and dedicated group staff. All staff for PSA will be a minimum of Varsity High School level athletes. In addition to Pierce Staff, we will also be bringing in outside Visiting Coaches on a daily basis who are full time coaches in their sport of specialty.