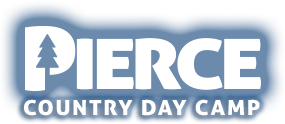 Earn College Credit While Working At Camp

Take a special course designed just for Pierce staff that will offer you up to 3 transferable college credits. By working at camp you will earn these credits by participating in a fully online asynchronous course that supplements your work experience at camp. Time commitment is minimal outside of camp and this is a great option to earn general or education specific credits to the college you currently attend or plan to attend in future. Pierce will pay for 100% of this course upon your successful completion of the program!

Work with a Friend Program

When you apply to work at Pierce, you can request to be placed in the same group as a friend who also works here or is planning to work here…just let us know during the interview process. The only thing more fun than spending a summer as a camp counselor is doing it with a friend!

Summer Internship Program

Our internship program is a valuable resume builder and job reference tool for those looking ahead to employment after college. Whether you are pursuing a career in the business or education sector, our internship program allows you to gain valuable hands on work experience while also learning a lot of the things they don't teach in school about how a real-world business operates.

Free and Discounted College Prep and Counseling

For our High School age staff, we offer a free college entry diagnostic test and discounted college counseling services through our partner, Private Prep.

Refer a Friend Program

For every friend you refer to work at Pierce, you will receive an additional $100 bonus to your pay. Make sure your friend includes your name in the "How did you hear about us?" field on their job application and for every one of your referrals who is hired and successfully completes the camp season, we will give you an extra $100 bonus!