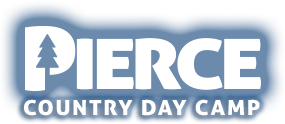 Interested in working at Pierce this summer? After completing your application, please email info@piercecamps.com to set up your FaceTime interview with a Director.

The Pierce Country Day Camp Staff: Making a Difference in Children's Lives

Our staff members are the heart and soul of Pierce Country Day Camp. It is their love, energy and talent that provide Pierce campers extraordinary summers and lifelong memories. Pierce staff members are inspirational teachers and spirited leaders who help campers build skills, form friendships and have the most FUN imaginable. If you are looking to spend your summer making a positive impact within a dynamic camp environment, Pierce may be right for you.

The Pierce staff is a team of dedicated individuals 100% committed to making a difference in the lives of children. Our staff members are highly interactive team-players who take pride in all they do. They love kids and thrive in the camp setting. They are upbeat, enthusiastic role models willing to give their full effort to create an extraordinary camp experience. And, above all, they always put CHILDREN FIRST!

As a Pierce staff member you will enjoy the rewards of working with incredible children in the finest summer day camp setting available. You will become part of the close-knit Pierce team, and will build your own character and skills as you lead. Each day will bring new adventures and challenges as you learn and grow alongside your campers.